Is President Obama Bleeding The Country On Purpose?
"God I'm tired...I'm gonna go take a nap guys."
Read More Here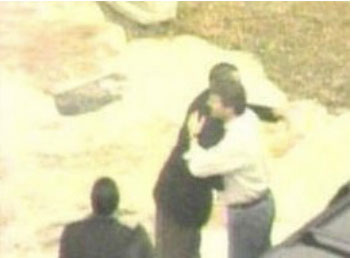 Some allege this photo is proof of President Obama's homosexual trysts.
Read More Here
S0me of President Obama's Chicago Cronies
Read More Here
A book full of exaggeration and distortions of truth.
Read More Here
Obama: A master of relationships built on self-interest.
Read More Here
Robert McCrary, now general manager of a contract sewing company, describes Obama in his youth: "He definitely had a cocky, sometimes arrogant way about him. ... He was not open to others."
Read More Here
"Here sign this lady....I'm the most important community organizer this town has ever known."
Read More Here
"How can I make this crisis work for me?"
The Ploy of Inaction
While some observers are starting to question President Obama's stamina, there may be more to the lack of clear direction on the Bank Rescue Plan.
Read More Here